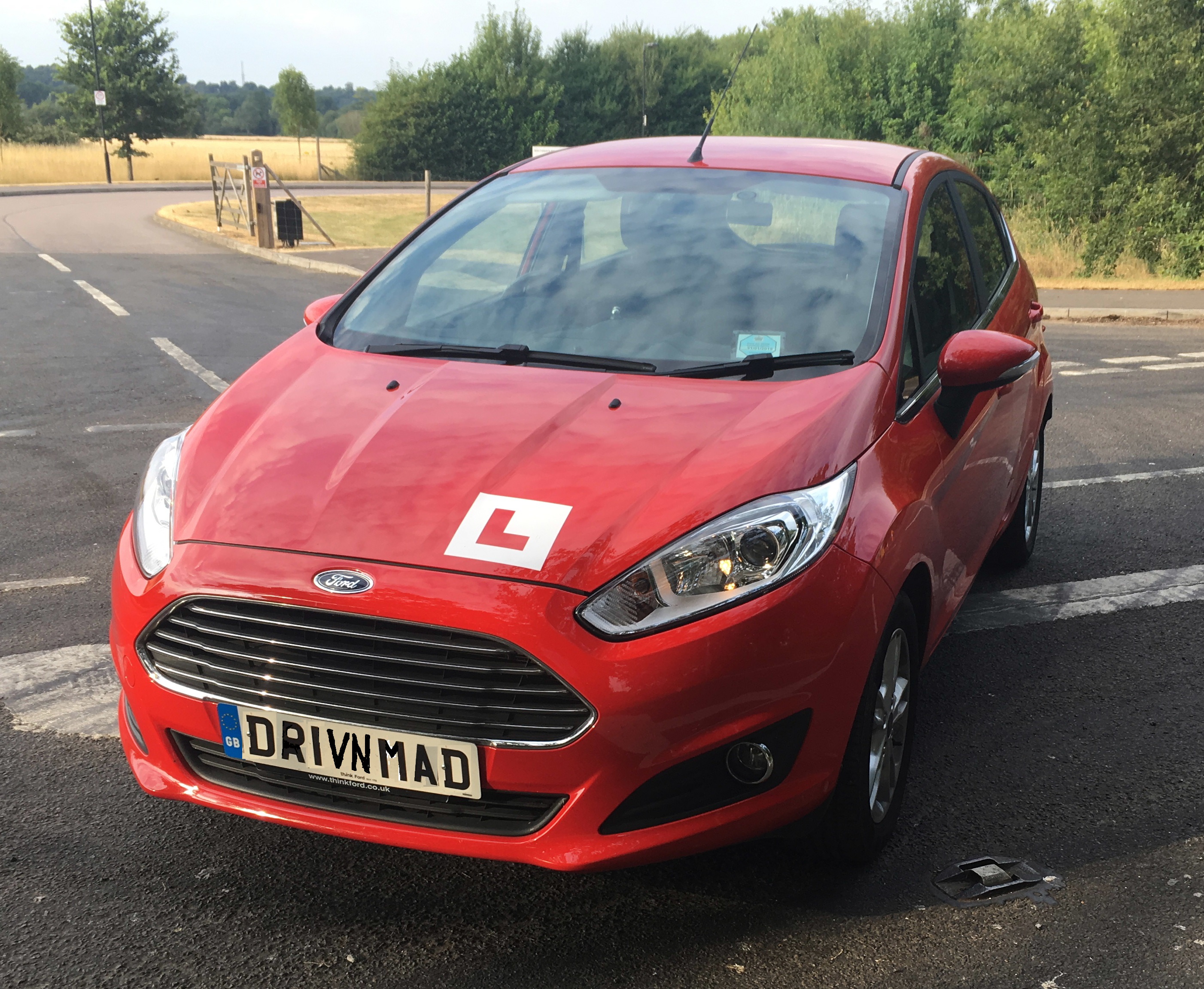 Further update for my current students. 5th July 2020.
Not quite jumping in head first.....more dipping my toe in the pool....I will be taking lessons again from tomorrow. I will be texting students who have expressed an interest with offers of time slots. If I have missed you, my apologies and please let me know ASAP.
We have been given next to NO guidance from the Government as to how we are expected to operate, so I have taken it upon myself to follow a few steps for yours and my safety. There will be a number of lines of defence.
1. I will text the night before to confirm if, to the best of your knowledge, you are well. If you feel unwell at all, (or if anyone close to you is unwell), please do not take the lesson and I will not charge for the late cancellation.
2. I have an infra red thermometer which I will 'zap' you with before you enter the car, to confirm your temperature is normal.
3. I will ask you to make use of some hand sanitiser that I will provide.
4. I will have wiped down the steering wheel, gear stick, handbrake etc.
5. Windows will be kept open, or at least ajar to allow fresh air to circulate.
6. Masks. If you wish to wear a mask, please do, and I will wear mine. I will not insist on a mask and at time of writing, I do not intent to wear one as a matter of routine myself.
I would be very grateful if you would text me now to let me know you have read this update.
Many thanks
Andrew
Update for my current students. 27th June 2020.

What a strange few months. Firstly, I hope that you are all well, mentally and physically, and as keen as me to find out when we can resume driving.
I have not given updates until now, as there has been no concrete information. All we have received, is information about what will NOT be happening.
As of today, a possibility has been suggested that I will be able to return to teaching from 4th July, so potentially Monday 6th July could be a start date for me. As to HOW we will be expected to operate, that information is yet to come.
I will most likely text the night before a booked lesson to confirm that you are well and I may also have a hand held thermometer to check student's temperature before they enter the car. As for masks.........I am uncertain. More information will apparently follow.
As for tests, at this time of writing I have no idea. Theory tests were going to resume on 1st June, but they didn't and they still haven't. We've had no word at all about practical tests. There will of course be a HUGE backlog. All I can say is, if you have one booked, please let me know the date and time, and also let me know if it changes. Apparently, if you cancel your own test, you will likely go back to the end of the queue. If THEY move it for you, it is annoying, but at least you are still in line. If THEY put you on hold, I gather you will be contacted when it is your turn to re-apply, and you are not at the end of the queue, (allegedly).
SO........ thank you for reading this far. This could, of course, all change which is partly why I haven't contacted you before but if we assume all will proceed, we now need to begin to put a plan together.
I would be very grateful if you could text, (07802 782980) me the following....
1. Would you like to continue driving lessons? YES / NO
2. If YES, would you like to resume lessons from 6th July of wait a little longer? NOW / WAIT
3. If NOW, what is your availability?
4. If you have a test booked, what is the date and time?
I think that will do for now.
Best wishes
Andrew
'A' Grade Instructor
In The Guildford, Godalming, Woking areas
Call 07802 782 980 or email contact@driven-mad-training.com
It could be said that in order to drive, you just need to know 2 things.
How to make the vehicle go and stop, (the easy bit)
When to make the vehicle go and stop, (the tricky bit)
Why choose Driven Mad for your driving lessons
Learn car control, safely off road, from as young as 14+ years of age
Structured courses, off road, for 16+ year olds in preparation for your 17th Birthday
Classroom courses or simply help and advice with your theory test. Your choice
Optional videoing of lessons to speed up the learning process
Free, flexible pick up and drop off in and around Guildford area
Dual controlled, air conditioned car for your comfort and safety

You can also benefit from...
Pass Plus courses to further improve your skills after you pass and reduce your insurance costs
Motorway lessons for maximum safety and confidence
Gift vouchers - the ideal Christmas or birthday present for those hard to buy for teenagers!